COVID-19 Lockdown
Business Resilience and Disaster Recovery
Communications
Business Telephone Systems
There Was No Downtime Experienced in the Business, and we Were Delighted with the Entire Project

We wanted a cost-effective solution that would allow us to be innovative, creative and more collaborative, as well as addressing the stability issues with the existing UC and recording functionality. We also wanted an all softphone deployment with options in the future to introduce face-to-face video conferencing and measuring call quality in real time. After looking at various options we decided that 3CX checks all the boxes.

GMA are professional, reliable and knowledgeable and migrated our systems over in just a few short hours.  There was no downtime experienced in the business and we were delighted with the entire project.

Damian Corr
IT Project Manager
Evolution Recruitment Solutions
Clear Results with Project Investment Being Written Off in the First Year

I wholeheartedly recommend GMA, they are friendly, knowledgeable and professional. I am very happy with the service they provided.  The 3CX solution supplied by GMA is much better than our previous separate and costly systems.

The results have been clear, and significant with the project investment being written off in the first year.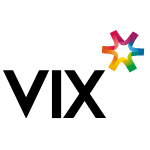 Andrew Hines
Corporate IT Applications Manager
Vix Technology