COVID-19 Lockdown
Business Resilience and Disaster Recovery
Communications
Business Telephone Systems
There Was No Downtime Experienced in the Business, and we Were Delighted with the Entire Project

We wanted a cost-effective solution that would allow us to be innovative, creative and more collaborative, as well as addressing the stability issues with the existing UC and recording functionality. We also wanted an all softphone deployment with options in the future to introduce face-to-face video conferencing and measuring call quality in real time. After looking at various options we decided that 3CX checks all the boxes.

GMA are professional, reliable and knowledgeable and migrated our systems over in just a few short hours.  There was no downtime experienced in the business and we were delighted with the entire project.

Damian Corr
IT Project Manager
Evolution Recruitment Solutions
Clear Results with Project Investment Being Written Off in the First Year

I wholeheartedly recommend GMA, they are friendly, knowledgeable and professional. I am very happy with the service they provided.  The 3CX solution supplied by GMA is much better than our previous separate and costly systems.

The results have been clear, and significant with the project investment being written off in the first year.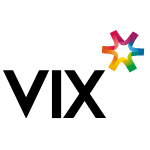 Andrew Hines
Corporate IT Applications Manager
Vix Technology
Speedy Solution With a Personal Touch

Since moving to our new cloud-based phone system we have benefitted from the flexibility of being able to use our phones when we are away from the office, and even overseas. It was particularly useful when we were in full lock-down and working remotely.

We are very happy with the communication and service levels we receive, and GMA are always willing to go the extra mile. They offer excellent service with a personal touch and provide speedy solutions when problems arise.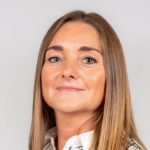 Catherine Manning
Business Growth Specialist
Action Coach
We Did it And We Don't Regret it.

The convenience of being able to answer calls while working out of the office is fantastic and offers us a flexibility we didn't have before.

GMA are fully able to respond to queries in a timely manner and provided us with an individual and bespoke service, set-up to address our business needs.

We did it and don't regret it at all!
Priya
RJP Ltd
Great Customer Support

The system is easy to use and works smoothly giving us a good overall experience and GMA's customer support team is great. They have been able to provide on-the-spot solutions and prompt resolutions to issues that suddenly arise. I recommend GMA and their 3CX solution for sales teams as it is versatile and flexible. Thanks to the customer service provided by GMA it is also very easy to set up.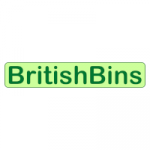 Diogo Rodrigues
British Bins.
Tailored Service That Supports Remote Working

The biggest benefit I have found with using the cloud-based phone system supplied by GMA is the ability for remote workers to have full access to the telephone system. This is something we have not been able to do before. We are also enjoying having multiple lines which allows customers to select the right department. Both of these changes have helped to improve efficiency within the business.

Gregory Micallef Associates are very good at keeping us informed about what they will be doing and have tailored the system to fit our needs exactly. My advice to anyone looking for a solution that works for their business is to talk to GMA.
Gurdy
Simply Plumbing, Bathroom Ltd.